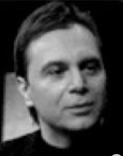 Mark Jude Tramo, MD PhD is Director of The Institute for Music & Brain Science, a founding member of its Executive Board, Co-Director of the University of California Multi-Campus Music Research Initiaitve, Associate Clinical Professor of Neurology at the David Geffen School of Medicine at UCLA, and Adjunct Professor in Ethnomusicology at the UCLA Herb Alpert School of Music. A 2015 recipient of the UC President's Research Catalyst Award, Dr Tramo has been awarded grants from the National Institute on Deafness and Communication Disorders, National Institute of Neurological Diseases and Stroke, McDonnell-Pew Program in Cognitive Neuroscience, National Organization for Hearing Research, Grammy Foundaion, and other foundations to conduct original research on the neuroanatomy and neurophysiology of music perception and cognition for over 25 years. He did his doctoral dissertation, Neural Representations of Acoustic Information in Relation to Music & Voice Perception, at Harvard with David Hubel, Marge Livingstone, and Nelson Kiang. trained in Neurology and Cognitive Neuroscience at Cornell with Fred Plum, Jerome Posner, and Michael Gazzaniga, and studied musical theater with Lehman Engel and John Hood at the Yale Schools of Drama and Music. Winner of the Harvard Provost's Award for Educational Innovation in 1997-1998, He founded the world's first Music and the Brain course at Harvard College in 1997 and served on the Steering Committee of the Harvard University Mind/Brain/Behavior Initiative from 2000-2009. Dr Tramo has lectured at Carnegie Hall, Lincoln Center, the National Academy of Sciences, Smithsonian Institute, Aspen Ideas Festival, Yale, Stanford, Duke, and elsewhere around the world. His work has been published in Science, Journal of Neurophysiology, Journal of Cognitive Neuroscience, Neuropsychologia, Neurology, Contemporary Music Review, Music & Medicine, and other professional journals. A published songwriter member of ASCAP, Mark is currently touring science museums throughout the U.S. as part of the Wild Music! exhibit.

Nicholas T. Zervas, M.D. Dr. Zervas, a founding member of The Institute for Music & Brain Science Executive Board, is Higgins Professor of Neurosurgery at Harvard Medical School, former Chief of the Neurosurgery Department at Massachusetts General Hospital, and President ex officio of the Boston Symphony Orchestra. A recipient of numerous National Institutes of Health research awards, he has published over two hundred manuscripts in professional journals, including work on stroke, neuroendocrinology, brain tumors, and neurotransmitters. Dr. Zervas has served on the Editorial Boards of Journal of Neurosurgery, Neurology/Neurosurgery Update Series, and Journal of Applied Neurophysiology. He is a member of the National Panel for Research in Neurological Disorders in the Decade of the Brain and has served as President of the American Academy of Neurological Surgery, Director and Chairman of the American Board of Neurological Surgery, and President of the International Congress of Hellenic Neuroscientists. He is a Fellow of the American Academy of Arts and Sciences and a member of the Institute of Medicine of the National Academy of Sciences. A former concert pianist, he is President of the Boston Symphony Orchestra and a former Trustee of the New England Conservatory of Music. Dr. Zervas sees patients at the Massachusetts General Hospital Neuroendocrine Center and Neurosurgery Department.
Robert Freeman, Ph.D., Board Chairman Dr. Freeman is Dean of the College of Fine Arts at the University of Texas, Austin, former Director of the Eastman School of Music, and former President of the New England Conservatory of Music. A concert pianist and recording artist who has performed as a soloist with the Boston Pops and the National Gallery Orchestra of Washington, he holds a doctorate in Musicology and taught at Princeton and M.I.T. During his subsequent tenure at the Eastman School, Dr. Freeman spent five years as Chair of the National Advisory Board for the Center for Black Music Research and served in the leadership of the American Musicological Society and the National Association of Schools of Music. An innovator in music education, Dr. Freeman has brought together musicians, scientists, and physicians to develop multidisciplinary approaches to understanding the biology of music, the role of music education in brain development, and the care of musicians with diseases that affect cognitive, perceptual, and motor functions.

John R. Iversen, Ph.D. Dr. Iversen is a cognitive neuroscientist studying music and the brain. He is currently an Associate Project Scientist in the Institute for Neural Computation and the Swartz Center for Computational Neuroscience at The University of California, San Diego. After undergraduate studies in Physics at Harvard, John received graduate degrees in Philosophy of Science and in Speech at Cambridge, and received a PhD in Speech and Hearing Science from MIT. After a decade at The Neurosciences Institute in La Jolla, he moved to UCSD. His work has focused on the study of rhythm perception and production in music and language, spanning behavioral and neuroscience approaches with the goal of understanding how we actively shape our perceptions of the world. Research topics include the role of culture in rhythm perception, whether rhythm perception is specially tied to the auditory sense, whether beat perception and the ability to dance is unique to humans, which resulted in the discovery of the first non-human animal, a cockatoo named Snowball, that is able to move in time to music. A major focus of is work is on understanding the brain mechanisms involved in generating the perceived beat in music, a topic with relevance to using music therapy for movement disorders such as Parkinson's disease. He is currently directing the SIMPHONY project, a longitudinal study of the effect of music training on children's brain and cognitive development. SIMPHONY is currently supported by the GRAMMY Foundation, and is done in collaboration with the San Diego Youth Symphony's Community OPUS program, which provides intensive music education to children in traditionally under-served schools. The OPUS project just received a large grant from VH1 Save the Music foundation. John draws from a background in physics and neuroscience and a life-long interest in percussion, which currently finds expression through Japanese taiko drum performance with San Diego Taiko, a group that he co-founded in 2004. He has published and reviewed widely, and is an elected board member of the Society for Music Perception and Cognition.
Michael S. Gazzaniga, Ph.D. After completing his undergraduate degree at Dartmouth College, Michael Gazzaniga earned a Ph.D. in psychobiology at the California Institute of Technology, where he was also a post-graduate fellow for two years. He was awarded a National Institute of Health Fellowship at the Institute of Physiology in Pisa, Italy. Dr. Gazzaniga is currently the David T. McLaughlin Distinguished Professor at Dartmouth College and Director of the Program in Cognitive Neuroscience. He is also Special Assistant to the Provost for Science Development at Dartmouth. His teaching and research career has included appointments at the University of California at Davis, Dartmouth Medical School, Cornell University Medical College, the State University of New York at Stony Brook, New York University Graduate School, and the University of California, Santa Barbara. Dr. Gazzaniga is President of the Cognitive Neuroscience Institute and in 1993 founded the Cognitive Neuroscience Society. He is married and has five daughters and a son.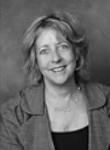 Joanne Loewy, D.A., L.C.A.T., M.T.-B.C.Joanne V. Loewy, DA, L.C.A.T., MT-BC is the Director of the Louis Armstrong Center for Music and Medicine, which among many populations is serving musicians and their unique ailments including chronic fatigue, chemical dependency, performance anxiety and overuse. She oversees the Department of Music Therapy which she started at Beth Israel in 1994. Dr. Loewy has conducted research in sedation, assessment, pain, asthma and NICU music therapy. Her areas of specialty are assessment, hermeneutic research, trauma and supervision. Dr. Loewy is the Editor in Chief of the internal, peer revirewed journal 'Music and Medicine' and serves on several editorial boards including the Cochran Palliative Care review and the Journal for Complementary and Alternative Medicine. She received her doctorate from NYU. Dr. Loewy has edited several books including Music Therapy in Pediatric Pain, Music Therapy in the NICU, and she co-edited Music Therapy at End of Life and Caring for the Caregiver: Music Therapy in Grief and Trauma and the new Integrative Advances in Music and Medicine: Music, the Breath and Health. Dr. Loewy is a Founding Member of the International Association for Music and Medicine and guest lectures at the Albert Einstein College of Medicine and in the Hahnemann Creative Arts Therapy graduate music therapy program at Drexel University in Philadelphia.
Jack M. Gill, Ph.D. Jack M. Gill is a member of the Harvard Medical School faculty, a senior advisor to the Harvard-MIT CIMIT program, and is currently teaching at HMS and MIT. He also serves on the boards of MD Anderson Cancer Center, the Horatio Alger Association of Distinguished Americans, Project Hope, and the Presidents' Circle of the National Academies. Dr. Gill also serves on the adjunct faculty of Indiana University and Rice University and is a consulting professor at Stanford University School of Medicine. Dr. Gill is a founder of Vanguard Ventures and Autolab. Prior to co founding Vanguard in October 1981, Dr. Gill was Executive Vice President and Group Manager of the Scientific Divisions of Spectra Physics, Inc. Dr. Gill authored 50 technical papers and lectured worldwide on gas chromatography, HPLC, laboratory computerization, and advances in instrumentation. Jack was named a 1999 winner of the Horatio Alger Award for Distinguished Americans. Currently Jack is a director of Percardia, (novel cardiovascular devices), Luminous Networks (telecommunications), Kodiak Technologies (cold chain shipping), TissueLink Medical (surgical devices), and Polychromix (optical mems).
Robbie Lee. Robbie Lee is a musician, composer, and producer in New York City. He is also the proprietor of Telegraph Harp Records, as well as the now-defunct I And Ear. He has performed on over 20 commercially released albums, playing instruments as diverse as Renaissance woodwinds to modern modular electronics, and is the creator of the solo album Dust Clouds May Exist, as the band Creature Automatic. In addition to being a practitioner of modern music, he is a researcher into tuning systems of Early Music and historical/antique instruments. Mr Lee's interest in music and neuroscience began during his undergraduate studies with Dr Tramo, and his creative work in music has been greatly informed by this background.
Bernie Krause, Ph.D. Dr. Krause is President and Director of Wild Sanctuary, Inc. His distinguished career in bioacoustic research, soundscape design, and music production has included field work on vocal communication in silverback gorillas and chimpanzees at the sites of Dian Fossey in Rwanda and Jane Goodall in Tanzania; the Scientific Directorship of the U.S. National Oceanic and Atmospheric Administration project that rescued a humpback whale using recorded whale vocalizations; the design and production of natural sound exhibits at the Smithsonian Institute National Museum of Natural History, the Chicago Academy of Sciences, and many other museums; and the introduction of sound synthesis into pop music and film, with contributions to recordings by George Harrison, Mick Jagger, Barbara Streisand, and many others, and to numerous movie soundtracks, including The Graduate, Camelot, Dr. Doolittle, and Apocalypse Now. A consultant to the U.S. National Park Service, Dr. Krause has been influential in the official designation of biophony as a natural resource. His books include Into A Wild Sanctuary: A Life in Music and Natural Sound , Notes from the Wild and Wild Soundscapes: Discovering the Voice of the Natural World. Among his forty-six original recordings are The Nonesuch Guide to Electronic Music, Nature's Lullabies, and Rhythms of Africa.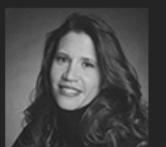 Caroline Bienstock. Caroline Bienstock is currently the President and Chief Executive Officer of Carlin America, Inc., the company her father, music publishing titan and Carlin Chairman Freddy Bienstock, named for her. She is currently celebrating her 20th year with the family business. Representing the history of American Popular Music at its finest, the Carlin catalog includes over a hundred thousand titles that number such song classics as Body and Soul, Chantilly Lace, Dedicated To the One I Love, Fever, Happy Together, I Got You (I Feel Good), Malaguena, Manhattan, The Twist, Under the Boardwalk and What A Wonderful World in addition to the musical scores of Cabaret, Company and Follies.
A New York City native, Caroline graduated cum laude from Yale College before earning her JD at Boston University School of Law. She then worked as an associate at the New York office of the prestigious Chicago law firm Seyfarth Shaw Fairweather & Geraldson. Subsequently, she earned an MBA from the Wharton School, and then worked in the Private Client Services division at Goldman, Sachs & Co., before beginning her tenure at Carlin America.
In her present post, Caroline's areas of concentration include the Carlin operation in Nashville, the organization-wide expansion into film music acquisitions and licensing, catalog growth and administration, and the Carlin Music Publishing Canada Inc. subsidiary. Caroline is newly-elected to the American Society of Composers, Authors and Publishers (ASCAP) Board of Directors. She also currently serves on the Boards of the National Music Publishers Association (NMPA) and the Harry Fox Agency. She is the Executive Director of the New York Chapter of the Association of Independent Music Publishers (AIMP). Additionally, she serves on the Advisory Panel of the BMI Foundation, and the Board of Directors of the Songwriter's Hall of Fame. She is also a Member of both the Copyright Society and the Entertainment and Sports Law section of the New York State Bar Association.

Louis D. Braida, Ph.D. Braida is Henry Ellis Warren Professor of Electrical Engineering and Health Sciences and Technology at MIT. Braida has recieved degrees in the following: PhD in Electrical Engineering, Massachusetts Institute of Technology, 1969, SM in Electrical Engineering, Massachusetts Institute of Technology, 1965, BEE in Electrical Engineering, The Cooper Union, 1964, Selected Awards/Societies Member, Acoustical Society of America, Eta Kappa Nu, Sigma Xi, Tau Beta Pi, Institute of Electrical and Electronics Engineers (IEEE), Fellow, National Science Foundation, and Research Interests. Professor Braida is internationally known for his research in the areas of intensity perception, the characterization of hearing impairments, and aids for the deaf. Using modern communication theory and computer-based techniques, he studies auditory behavior transcend sensory levels of traditional psychoacoustics. He has quantitatively analyzed such issues as the functional attributes of short-and long-term auditory memory and its relation to speech reception. Professor Braida has developed a theoretical model that describes auditory and visual cues so that when a speaker's voice is heard and their face can be seen.

Suzanne Hanser, Ed.D, M.T.-B.C. Dr. Hanser chairs the Music Therapy Department at Berklee College of Music and has served as lecturer in the Department of Social Medicine at Harvard Medical School. She is Secretary and Treasurer of the World Federation of Music Therapy and Past President of the National Association for Music Therapy. Dr. Hanser received a National Research Service Award from the National Institute on Aging and was a Senior Postdoctoral Fellow in Psychiatry at Stanford University School of Medicine. She has served as Program Director of the Alzheimer's Association, San Francisco Bay Area Chapter, and Chair of the Music Therapy Department at University of the Pacific. Dr. Hanser is the author of The New Music Therapist's Handbook and serves on the Editorial Committee of the Journal of Music Therapy. She has published numerous book chapters and journal articles in a range of areas including nursing, gerontology, pediatric oncology, psychotherapy, and music therapy. She has served on the Scientific Advisory Board of the World Congress for Music Therapy and has presented at many international conferences.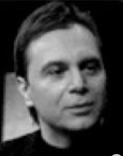 Mark Jude Tramo, M.D., Ph.D.

Nicholas T. Zervas, M.D.
David H. Hubel, M.D. Dr. Hubel is a Nobel Laureate in Physiology or Medicine, John Franklin Enders University Professor at Harvard, and a Founding Member of the Department of Neurobiology at Harvard Medical School. After training in Neurology at the Montreal Neurological Institute and Johns Hopkins University Hospital, Dr. Hubel began a research career that has produced over a hundred manuscripts in professional journals, including work on cortical mechanisms of auditory attention and subcortical mechanisms of auditory-visual-tactile integration. Among his many awards are the Helen Keller Prize, the American Philosophical Society's Lashley Prize, and seven honorary doctorates. A former President of the Society for Neuroscience, Dr. Hubel is a member of the National Academy of Sciences and a Fellow of the Royal Society of Medicine and the American Academy of Arts and Sciences. A lifelong pianist and flutist, Dr. Hubel's autobiography is published in The History of Neuroscience in Autobiography, where he wrote, "To [my music teacher], I owe a love of Bach that I would not trade for any amount of success in science."

Sir George Martin, C.B.E. Sir George Martin is Co-Founder and Chairman of Associated Independent Recording Studios and a recipient of the National Academy of Recording Arts & Sciences Trustee Award. A self-taught childhood pianist, he went on to graduate from London's Guildhall School of Music & Drama. His career in music as a producer, composer, conductor, and performer has produced over seven hundred recordings in rock, classical, jazz, theatre, film, and comedy, among them thirty number one hits and all but one of The Beatles' albums, including A Hard Day's Night, Sgt. Pepper's Lonely Hearts Club Band, and Abbey Road. He holds an Honorary Doctorate in Music from the Berklee College of Music. A four-time Grammy Award winner and member of The Rock and Roll Hall of Fame, Sir George was knighted by Queen Elizabeth II in 1996.
Jamie Singleton James L. Singleton helped found The Cyrpess Group in 1994, after spending 11 years at Lehman Brothers. From his first LBO experience with Gibson Greetings to his current role at The Cypress Group, Mr. Singleton has amassed significant private equity experience. He became a managing director of lehman in 1991 where he was a member of that firm's investment committee. In his 12 years as a merchant banker, he has overseen the execution of a wide range of investments resulting from his focus on targeted industries. he has served on numerous boards and is currently a director of Cinemark USA, WESCO International, ClubCorp, and Danka Business Systems. Mr. Singleton graduated from Yale University and earned an MBA from the University of Chicago's Graduate School of Business.
Verne S. Caviness Jr., M.D., Ph.D. Verne S. Caviness Jr., served as Director of the Division of Child Neurology at Massachusetts General Hospital (MGH) from 1982-2007. Formerly the Joseph and Rose Kennedy Professor of Child Neurology and Mental Retardation, he is now the Giovanni Armenise Distinguished Professor of Neurology at Harvard Medical School. A native of Raleigh, NC, he received his undergraduate degree from Duke University, his MD from Harvard Medical School, and his D Phil in experimental pathology from Oxford University. He trained in Internal Medicine and Neurology at MGH. He served in the Vietnam War from 1967-1969 as Chief of Neurology at the USAF Hospital Tachikawa, Japan, and returned to the Department of Neurology at MGH, and to Harvard Medical School. He began investigative work in developmental neurobiology in the Department of Neuropathology with Professor Richard Sidman. The investigations focused upon the histogenesis of the cortical malformation in the reeler mutant mouse, normal forebrain histogenesis, developmental neuropathology and neural systems organization, which led to his work in Child Neurology and MRI based morphometric study of the human brain. During much of the time that he has directed Child Neurology he has served as Co-Director of research programs in Developmental Neurobiology and MRI-based brain imaging in the Department of Neurology at MGH. His bibliography in relation to these fields numbers more than 200 peer reviewed articles and dozens of review articles. Dr. Caviness has also been active in the clinical and teaching programs of Adult and Child Neurology and Pediatrics at Mass General and is currently attending physician on the major in-patient and outpatient services of both Adult and Child Neurology.